In 1896 the small Surrey village of Compton laid out a new cemetery. Nearby lived two distinguished artists, Mary Watts (nee Fraser-Tytler) and her husband George Frederic Watts, and Mary decided to use the talent of the villagers to create a mortuary chapel. Mary had been running evening classes in the village for some years, with particular emphasis on terracotta pottery. Led by Mary, Almost all of the villagers were involved in creating the chapel. The result has been described by the architectural writer Lucinda Lambton as 'one of the most beautiful, extraordinary, original, marvellous and magical buildings in the whole of the British Isles.'

The art of the chapel is very representative of art-nouveau, strongly influenced by Celtic art.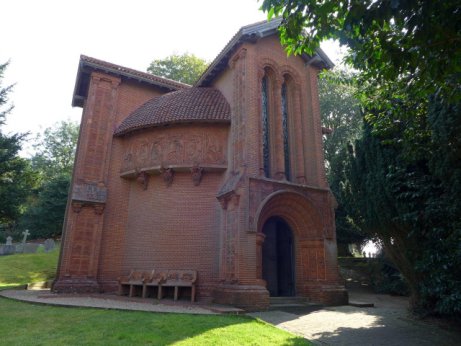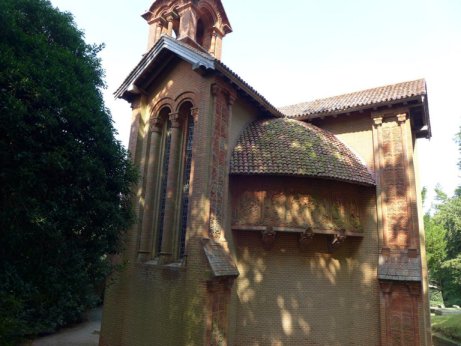 The interior of the church, a Byzantine-like dome, represents the angelic heirarchy of Heaven, with images of angels intertwined with the Tree of Life. There are four large panels, each dominated by a seraph. Mary Watts tells us that they show four different qualities; the gifts of nature, the gifts of God, the joys and sorrows of mankind, and the gifts of endeavour.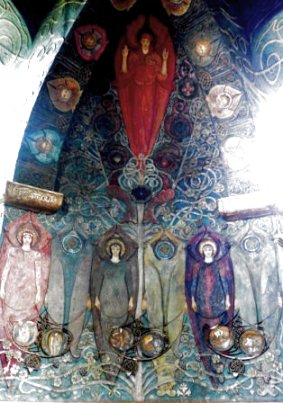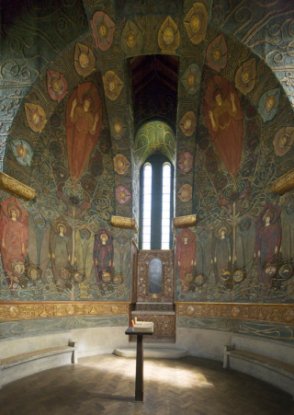 The terracotta panels on the outside of the church were made by the villagers of Compton, including children. Here is one of the four large friezes; this one, from the south-east side, shows the spirit of hope.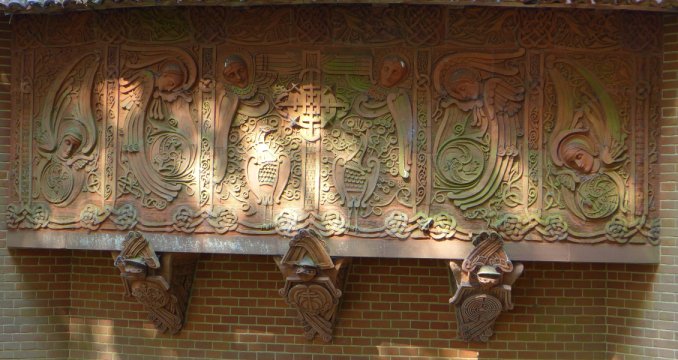 The door is surrounded by terrcotta panels. This one (right, below) represents 'the flower that closes with the setting sun, and opens again when darkness is passed'. The door itself was carved by the local wheelwright, and the ironwork was forged by the blacksmith, for a fee of twenty-one pounds and five shillings.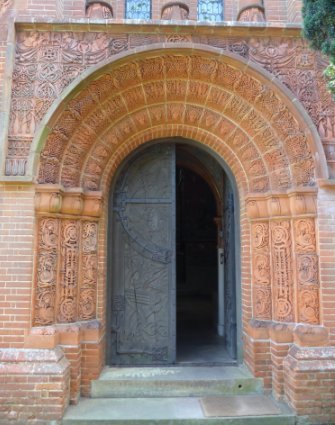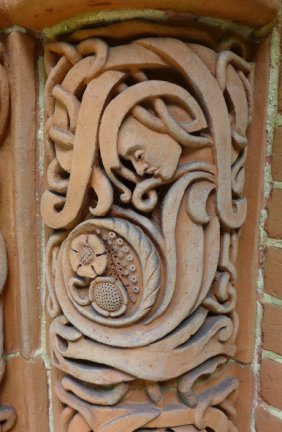 Art in context index
Home page - enjoy the site